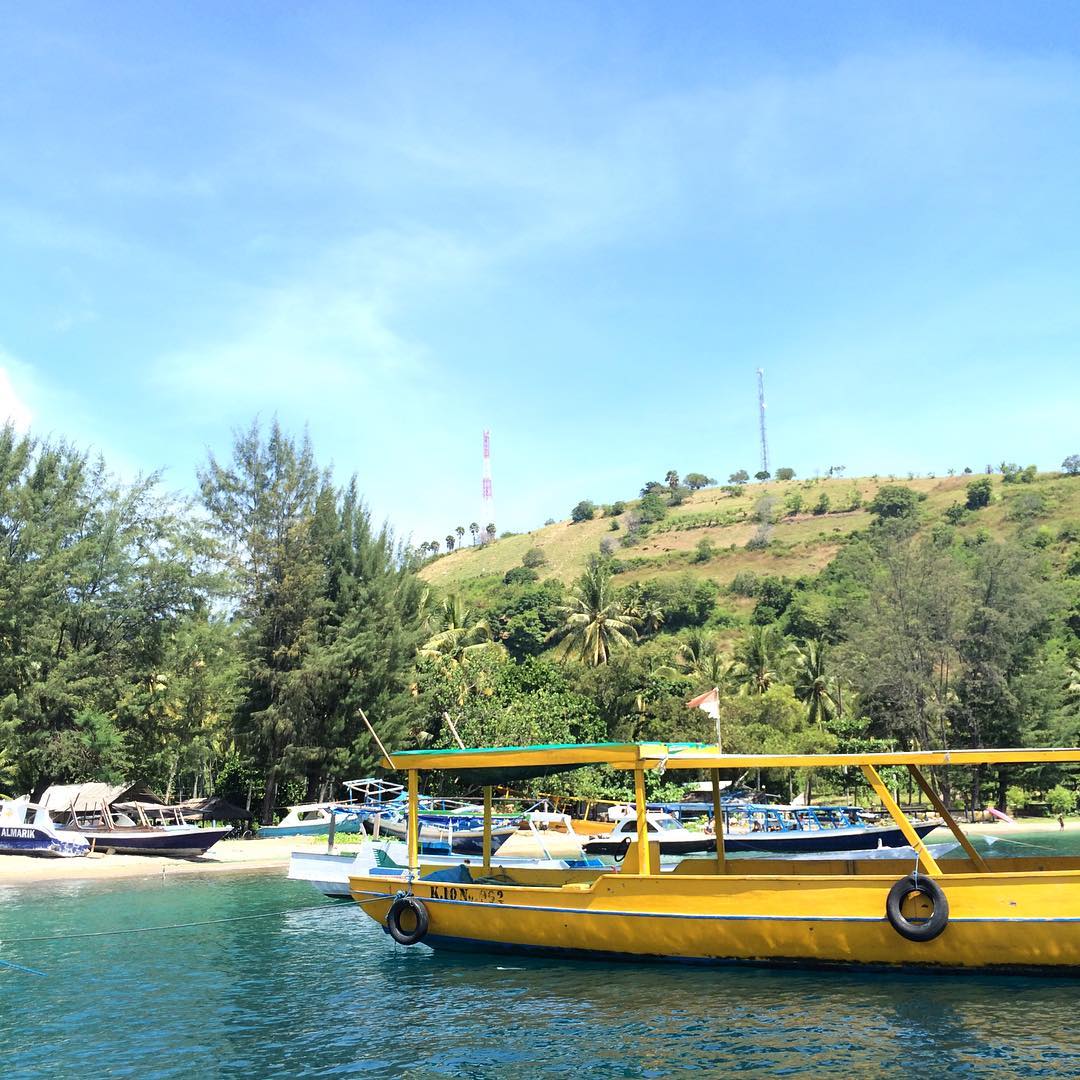 There are 2 adjacent ports in Lombok to reach Gili islands and Bali. It is Teluk Nare and Teluk Kodek located 2 minutes away to the east of Teluk Nare. These ports is used for stopping point for most fast boats from Bali and both small boats and speed boats from Gili islands. To reach these both private harbors (Teluk Nare and Teluk Kodek) the trip takes 40 minutes from Mataram, or about 30 minutes driving in north of Senggigi. On your way, you can enjoy the sightseeing of Lombok.
Teluk Nare and Teluk Kodek have lots of boat operators include with the diving service by the company if you deserve to dive. It is a recommended choice to take any fast boats from Teluk Nare or Teluk Kodek when you just finished a trekking in Rinjani or Senaru. It uses a gateway to reach other place around Lombok.
It is a peaceful teluk (bay) in the west coast of Lombok. Many boats moored to the shore especially arrive from and departs to Gili Trawangan either way. These large bays use as an alternative ports next to Bangsal Harbor within 5 km to the north Bangsal as a regular port often used by local residents. These ports use to transfer the passengers to the Gili islands and directly go to Bali with a relatively quick time compared to using the ferry services at Lembar port in the west side of Lombok. It is possible to negotiate private boat trips out to the islands with local boat owners to avoid the hassles of Bangsal
There are some small shops called Kios or Warung aroung the ports that sell daily need. If you want to get some cash, you need to go to Bangsal or Senggigi. In Teluk Nare and Teluk Kodek you can find local and western food in restaurants that serve breakfast and lunch in daily open.