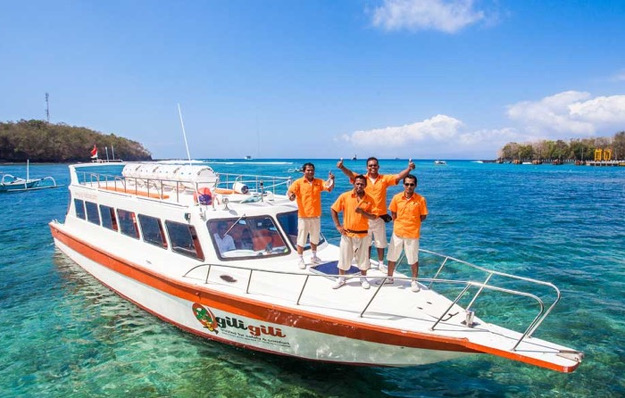 Gili Gili Fast Boat is daily fast boat services from Kuta (Bali) to Gili Islands and Lombok. Yes! You have found another daily fast boat services to Gili and Lombok in Kuta, Bali. Gili Gili Fast Boat office is located in Simpang Siur Square, Kuta, Bali. It is known also as PT. Trans Marine Indonesia that specializing boat building, mechanical supplies and marine operations around Bali and Lombok. Gili Gili Fast Boat provides a daily boat transfers from Bali to  Lombok and Gili (Gili Trawangan & Gili Air) since 2009. The office in Bali is the representative's office in Lombok and Gili Trawangan as a full-service boat management.
Available boats :
Gili Gili I (Suzuki engine 3 x 300HP for 30 seat capacity).
Gili Gili II (Suzuki engine 4X 250HP for 40 seat capacity with 25 – 35 knots cruising speed).