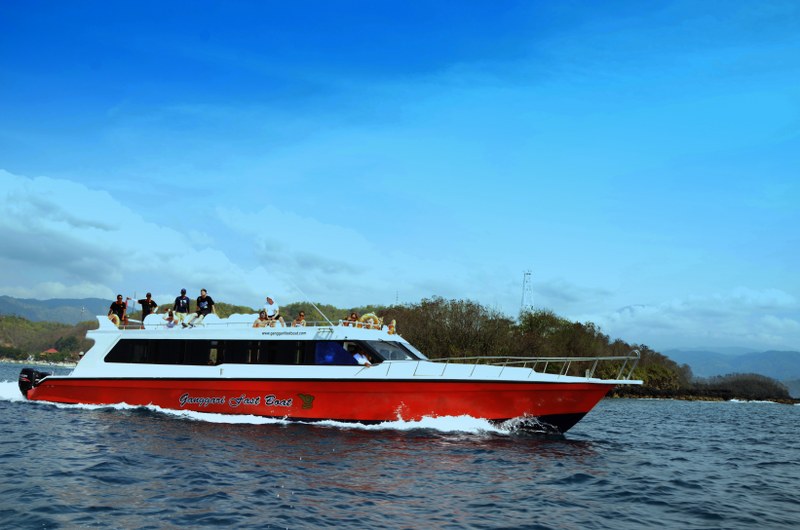 The new brand of fast boat service, connecting Bali, Gili Island and Lombok only 1.5 minutes sea transfer. Ganggari Fast Boat is new boat operator, operated since 2016 with new modern fast boat. The boat depart from Padangbai direct to Gili Islands ( Gili Trawangan & Gili Air) and final stop at Teluk Nara ( Lombok).
Ganggari Fast Boat offers 2 times schedule from Bali and also for the return. Fast boat departs from Padangbai Harbor at 09.30am and 13.30pm, straight to Gili Trawangan, Gili Air and stop at Lombok.
Traveling to Gili Island
Gili Island is one of famous destination in Indonesia, this island is a part of Lombok (West Nusa Tenggara). There are 3 famous of Gili Island, named Gili Trawangan, Gili Meno and Gili Trawangan. The most of visitor spend their holiday on Gili Trawangan because we can do many holiday activities here such as : Diving, Snorkeling, Marine Walk, Fishing, Biking and much more.
Traveling to Gili Island from Bali also very easy because many boat operators offer direct transfer from Bali to Gili Island. The main transfer to this island is by fast boat. If we compare the budget with flight, using fast boat is cheaper because we go direct to this Island.