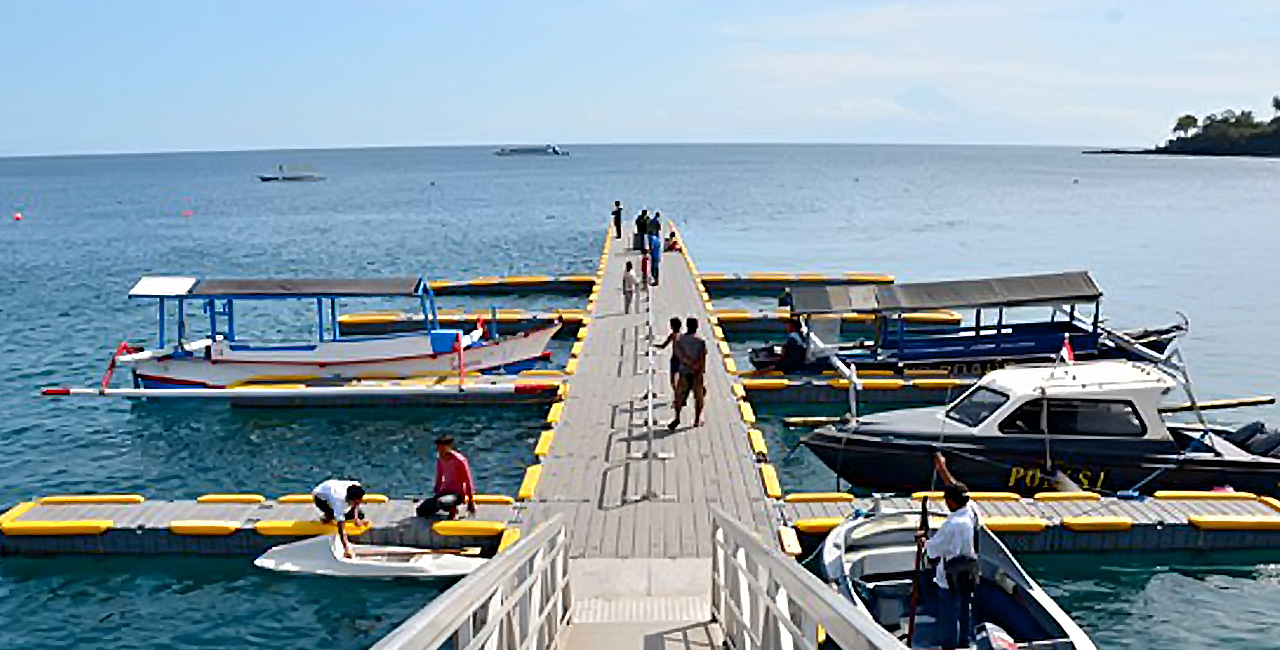 Many things have been starting to improve Lombok's tourism sector. Villas, hotels, shops are increasing, tourism ventures are being famous and new ports are opening. In Senggigi, pockets of development can be found in some areas, recently. Easeness of transportation and simply booking a hotel or villa, car or boat in Senggigi are needed.
Senggigi has beautiful beaches and becomes the main tourist destination on the island of Lombok as well as for its beautiful west facing beaches where tourists are very welcome to enjoy the best sunset in the sea shore or from the hills that offer the best view of the sea dotted with various fishing boat called 'perahu'. You can also enjoy the great sunset from a little warung (restaurant) just outside the port of Senggigi. During the sunset, the boats are returning home from their overnight fishing trip. The traditional fishing boats are instantly recognisable due to their outriggers, two lengths of extra large bamboo sealed at either end and attached by bars on both sides like a catamaran affording greater stability in heavy swells. They can also be chartered on the Senggigi beaches, either directly from owners or via any travel agent with generous commission.
Senggigi is the busiest tourist area as the major tourist destination of the Lombok. It is about 15-20 minutes far to the north from Mataram. You can take airport taxi when arriving at the Lombok International Airport in Praya that opened on October 1st 2011. It is baout 40km to the south Mataram and 55km southeast of the established Senggigi tourism destinations of West Lombok.
Most activities around Senggigi revolve around diving, snorkelling, and hiking. Senggigi is a popular launch point for other activities on Lombok. You can take the shorter trip by fast boats to Senggigi port as a transit point that government has built. Senggigi port operates normally start at 09.00 AM till evening, daily. The port is located in the right side of Senggigi beach area and usually as the transit point to Bali or Gili islands. You can just on foot to reach the port from your hotel in Senggigi area.
For a quick and easiest to get the fast boat ticket, it is recommended to you to order the tickets on our website. We provides a simple online booking. It offers instant confirmation in eTicket by some steps. Complete step by step the online booking, do payment and get electronic ticket either for fast boats. We offer a rational price and outstanding services to make your holiday perfect.